Greetings and Welcome!
At Good Shepherd Lutheran, we believe that God has revealed His love to us through His Son Jesus Christ. We would welcome the opportunity to tell you more about this good news and to have you share in our fellowship. Please feel free to contact us​ with any questions you might have. We look forward to serving you, our neighbor, and, together, our Lord Jesus Christ!
Join us for weekly church services Wednesday evenings at 6:30pm and Sunday mornings at 9:15am. Bible study follows the Sunday service.
We will be observing Ascension Day during our mid-week service on May 25th. There WILL be communion at that service, however the mid-week service will not be the same as the following Sunday.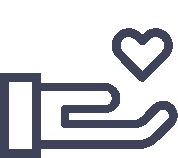 "Whoever is generous to the poor lends to the Lord, and He will repay him for his deed."