Greetings and Welcome!
At Good Shepherd Lutheran, we believe that God has revealed His love to us through His Son Jesus Christ. We would welcome the opportunity to tell you more about this good news and to have you share in our fellowship. Please feel free to contact us​ with any questions you might have. We look forward to serving you, our neighbor, and, together, our Lord Jesus Christ!
Join us for weekly church services Wednesday evenings at 6:30pm and Sunday mornings at 9:15am. Bible study follows the Sunday service.
​
Confirmation classes are held Wednesdays at 4:45pm Sunday School after Divine Service on Sunday mornings.
​
Soup and Desserts will be served prior to our Advent Worship. Bring a sandwich for yourself if you'd like as well, but definitely join us for a soup-er time this Advent season.
​
​
Christmas Decorating is scheduled beginning at 9am, Saturday December 3rd—please join us! There is something for every skill level!
​
​
"Start with Why" - Join us at 9am, Saturday December 10th for a presentation by Rev. Meador. Please see the poster in the narthex for more information. We will have a lasagna lunch afterwards—please sign up and bring a dish to pass if you are so inclined.
​
Directing Council—Sunday December 11th at 11:45am (after Bible Class)
​
The next Voter's Meeting will take place December 18th and we are looking for everyone's input regarding the 2023 Budget as well as elections of Officers.
​
LADIES OF GOOD SHEPHERD—
Thank you to those who joined us for our Thanksgiving Eve Service and pie social!
​
The Ladies are working with Rainbow House in Manitowoc (a home for developmentally disabled adults) for this years Giving Tree. Please see the colored insert in your bulletin for more details.
​
Christmas Cards—the Ladies are selling Christmas Cards and they're available by the card or by the box. See the display case for details.
​
Mites—the Mite Program is ongoing. Please bring in your change and add it to the large box, but take home your small box to continue collecting change for this valuable program.
​
The Ladies of Good Shepherd would like to invite any Ladies of the Congregation to join us for our Christmas Party!
When: Tuesday, December 13th 2022
11:30 am
Where: Tipsy Tomato
1228 Memorial Drive
RSVP: Before December 6th
Lois Vanne: 920-553-3786
​
​
​
​
​
CHRISTMAS WORSHIP SCHEDULE:
​
CHRISTMAS EVE CANDLELIGHT SERVICE OF LESSONS AND CAROLS - 6:30PM
​
CHRISTMAS DAY DIVINE SERVICE - 9:15AM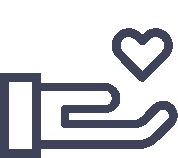 "Whoever is generous to the poor lends to the Lord, and He will repay him for his deed."