Greetings and Welcome!
At Good Shepherd Lutheran, we believe that God has revealed His love to us through His Son Jesus Christ. We would welcome the opportunity to tell you more about this good news and to have you share in our fellowship. Please feel free to contact us​ with any questions you might have. We look forward to serving you, our neighbor, and, together, our Lord Jesus Christ!
Join us for weekly church services Wednesday evenings at 6:30pm and Sunday mornings at 9:15am. Bible study follows the Sunday service.
​
Confirmation classes are held Wednesdays at 4:45pm Sunday School after Divine Service on Sunday mornings.
​
Soup and Desserts were served prior to our Advent Worship Service on Wednesday Evening. Thank you to all who joined us and those who helped make this possible! We look forward to something similar when Lent rolls around.
​
​
Upcoming Dates:
9am, Saturday January 14th tree un-decorating with SAFETY WORKSHOP and LUNCHEON to follow.
​
noon - Sunday, January 22nd Beth's Baby Shower!
​
January Voter's Meeting - January 29th - join us!
​
December Voter's Meeting was held December 18th at which time we elected some new officers. The current board is as follows:
​
President: Nelson Johnsrud
Vice President: Steve Sonntag
Secretary: Crystal Otto
Financial Secretary: Carol Schwantes
Treasurer: Jim VanLanen Jr
Head Elder: Duane Fritz
Elders: David Kleckner, Jim VanLanen Jr, Seth Hintz.
Property: Steve Sonntag
Stewardship: Jennifer Mikeal
Evangelism: Crystal Whatley
Education: Paula Fricke
Worship: Open
Potential Committee Members:
Sue Berg, Jim Boehlke, Todd Eiden, Bill & Deb Hennig, Mary Hintz, Nathan Kilps, Chris Lodl, Richard Messman, Chris O'Neill, Ann Sonntag, Darlene Waterstreet, and Sue Fecht.
"God has Rooted Good Shepherd to plant seeds and to share joy in Christ."
​
LADIES OF GOOD SHEPHERD—
Thank you to those who supported the Rainbow House giving tree as well as those who attended the Ladies Christmas Luncheon!
​
Christmas Cards—thank you to all who purchased Christmas Cards (if you haven't sent yours out yet and would like to purchase some, they will still be out for a few days).
​
Mites—the Mite Program is ongoing. Please bring in your change and add it to the large box, but take home your small box to continue collecting change for this valuable program.
​
​
​
​
​
​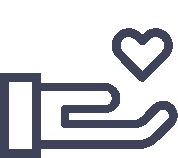 "Whoever is generous to the poor lends to the Lord, and He will repay him for his deed."